Motor Trend Certified Information
Serra Chevrolet Buick GMC Jackson is proud to offer MOTOR TREND CERTIFIED Vehicles. Certified Pre-Owned Vehicles give you the option to buy a like-new car with new-car peace of mind, all at a significantly lower price.
MOTOR TREND Certified goes even further and upgrades your ownership experience with benefits you won't find anywhere else.
These benefits to you include:
Warranty repair coverage
Paintless dent repair
Lost & damaged key replacement
... all at NO EXTRA COST!
Plus, you get the added assurance that your MOTOR TREND Certified Vehicle has been:
INSPECTED thoroughly inspected by a certified MOTOR TREND technician
UPGRADED with a comprehensive warranty and exclusive benefits from EasyCare®
GUARANTEED to be the best value or we'll refund the difference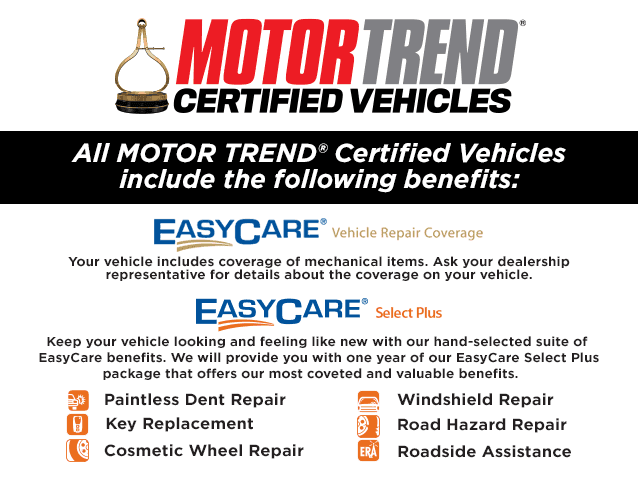 Visit Our Showroom at Serra Chevrolet Buick GMC Jackson